M.S. Ed., NCC, LCMHC-S, Board Certified Tele-Mental Health Provider, Certified Clinical Military Counselor, Tricare Certified Mental Health Counselor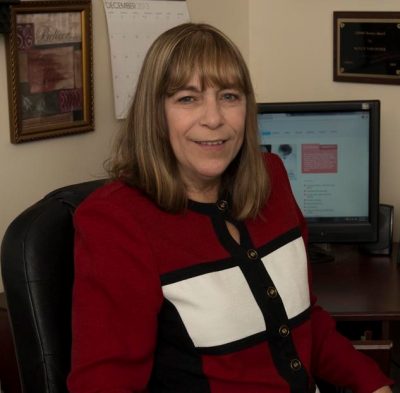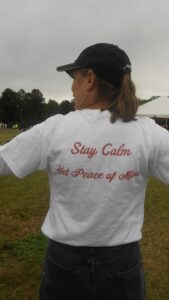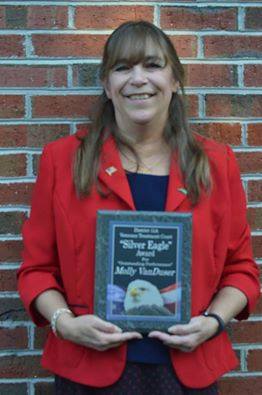 Molly VanDuser was born and raised in western New York State. She earned an associate's degree in applied science (AAS.), in Medical Record Management and Health Information Systems from SUNY at Alfred State College in 1981. She was a medical record director at a nursing home, and then worked for the Women, Infants, and Children (WIC) Program for 10years.Mollyalso trained as a basic Emergency Medical Technician (EMT) and volunteered on a local ambulance service, then worked as assistant training coordinator in the Office of Emergency Services in Allegany County. In 1993, Molly obtained a bachelor's degree of science(BS)in Community and Human Services, with a concentration in adult education and counseling, and she worked as a career counselor. She also volunteered with the Citizens Emergency Response Team (CERT) and Medical Reserves Corp.In1997 Molly returned to graduate school and was awarded a master's degree(MS Ed) in mental health counseling from Alfred University in 1999.Followinggraduation,she worked at Family Service Society, in Bath, NY, and at Noyes Memorial Mental Health Clinic, in Dansville, NY, where she co-facilitated a Batterer's Intervention and Education Program with a current colleague, William Powell. She also carried a full time caseload of childhood sexual abuse victims, and worked in private practice at Alfred Counseling Associates, where her specialization was PTSD, Dissociative Identity Disorder (DID); Survivors of Cult Abuse, and Disaster/Crisis Mental Health Counseling. From 2000 through 2004Ms.VanDuserserved a three-year term on the Governing Council for the American Counseling Association (ACA), as representative for the International Association of Marriage and Family Counselors (IAMFC).In 2004 Molly relocated to North Carolina, where she worked as a Victim Advocate at Fort Bragg before accepting an adjunct faculty position in the Graduate Counseling Program for Webster University at Fort Bragg. She also worked at Cardinal Clinic, LLC, in Southern Pines, as a Professional School Based Counselor and team lead for Intensive In-Home Services. In 2005 Molly added contracts with Kids Peace Therapeutic Foster Care in Hope Mills as an outpatient family therapist, and Holly Hills Hospital, as an on-call mobile crisis counselor. That same year, Molly contracted with Magellan EAP/FOH at USDA in Raleigh. She also returned to private practice, where her specialties remained trauma treatment and military family counseling. Ms. VanDuser became involved with COPE NC, a distance-counseling pilot program working with the North Carolina National Guard. She also volunteered with Give an Hour (GAH),Tragedy Assistance Program (TAPS), American Red Cross Disaster Team, and Harnett County Veterans Treatment Court.
In August of 2007 Ms. VanDuser founded Peace of Mind, Inc., which has become known as one of the nation's first premiere specialized outpatient clinics, treating trauma by utilizing evidence-based or "best" practices. Molly has been recognized as a subject matter expert in combat stress and PTSD, and she has participated in public forums on the topic. She has been trained and has testified as an expert witness in the areas of battered woman's syndrome and childhood sexual abuse. Ms. VanDuser has interviewed and been published in Army Times, and she has presented at various community events, as well as state and national conference. She has also appeared in The Family Journal, Elite Magazine, Counseling Today, and the Fayetteville News and Observer. In 2010 Molly was awarded Professional Woman of the Year by the National Association of Professional Women. In 2015, VanDuser was awarded Woman of the Year by Harnett County Chamber of Commerce and she received the Silver Eagle Award for her work with veteran's treatment court. In 2017, her practice, Peace of Mind, Inc., received a second award from the veteran's treatment court for the practice's contributions. In 2015Molly participated in the North Carolina Governor's Working Group on Veterans, Service Members, and Their Families, and played a part in the consulting group for the North Carolina Suicide Prevention Plan, a model that is currently being used in the state. She also  became a key player in authoring and submitting a $3.2 M grant application to SAMHSA and BJA that was awarded to the Harnett County Veterans Treatment Court. She has most recently also contracted with Lone Survivor Foundation. Ms. VanDuser is a Certified Clinical Military Counselor and a Board Certified Tele-Mental Health Counselor. Her expertise is trauma treatment, and she specializes in Accelerated Resolution Therapy (ART), EMDR, Cognitive Processing Therapy, Trauma-Focused CBT, and Mindfulness Training. She also provides clinical supervision for graduate counseling interns and licensed associates.
Insurance Panels: Advantage Behavioral Health, Aetna, American Behavioral Health, Beacon Health Options, Blue Cross Blue Shield (BCBS-NC), Carebridge, Ceridian EAP / Lifeworks, Champ VA, Cigna, ComPsych , Concerned Associates EAP, Corp Health, Courage Beyond, Crisis Care Network, Doctor's Direct,E4, ECBH, First Choice, FOH EAP, GEHA, Humana Military,IntermountainHealth,LifeSynch,Lifeworks,Magellan,McLaughlin Young Group, Med Cost, MH Net Behavioral Health, Military One Source, New Directions, NC State Health Plan,(Humana Military) Tricare East, Tricare Standard, Tricare for Life, United Behavioral Health (UBH),United Health Care (UHC),Value Options , Veterans Administration (VA) Community Care, Wellcare, and Wellpath